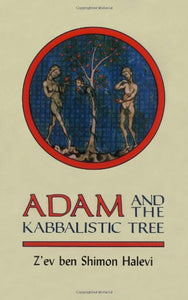 Adam and the Kabbalistic Tree by Z'ev ben Shimon Halevi
"Adam and the Kabbalistic Tree is a study of human beings as seen by contemporary Kabbalists. After a brief exposition of the Tree of Life, the mystical tool of Kabbalah, the author sets out in modern terms how eternal principles operate throughout the four Worlds present in a human being."
Softcover, minor wear, light ink spots to cover, binding tight, pages bright, a very nice copy!