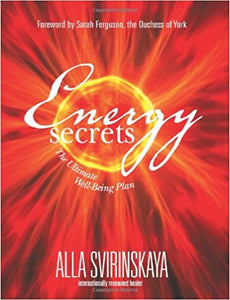 Energy Secrets by Alla Svirinskaya
"Energy Secrets, by internationally renowned healer Alla Svirinskaya, is the first book ever to explore traditional Russian healing methods, and contains information that has never been available outside of Russia! It? s extremely practical and is full of great ideas for cleansing and rejuvenating the mental, emotional, and physical body. This powerful book includes information on: Russian water-cleansing and space-clearing techniques; Effective detox diets, organ-cleansing methods, and food supplements; The benefits of meditation; Radical rejuvenation methods."
softcover, minor wear, binding tight, pages bright, a very nice copy!