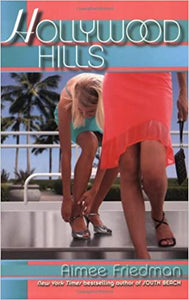 Hollywood Hills by Aimee Friedman
"Celebrity sightings. Sizzling nightlife. Endless shopping.
Hollywood, here they come...

Alexa: She's stopped believing in love at first sight....but can a Hollywood heartbreaker make her look twice?

Holly: When a collision with destiny pulls her heart in two directions, which path will she choose? Either way, this trip will change everything.

With one week to go before graduation, Alexa and Holly take off on a whirlwind trip to L.A. Can they handle the drama?"
Softcover, minor wear, binding tight, pages bright, a very nice copy!