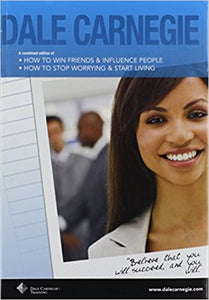 How to Win Friends & Influence People; How to Stop Worrying & Start Living combined edition by Dale Carnegie
"This combined book is a step-by-step guide to success in your professional and personal life. It will provide you with concrete techniques for building productive relationships up, down and across your organization, reducing stress in your life, setting and achieving stretch goals, and developing the leader in you. This volume is a virtual handbook for creating the life and career you have always wanted."
Hardcover in dust jacket, minor wear, some page corners bent, binding tight, pages bright, a very nice copy!