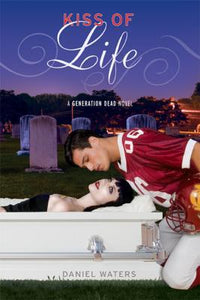 Kiss of Life by Daniel Waters
"The phenomenon that's been sweeping the country seems to be here to stay.  Not only are the teenagers who have come back from their graves still here, but newlydeads are being unearthed all the time.  While scientists look for answers and politicians take their stands, the undead population of Oakville have banded together in a group they're calling the Sons of Romero, hoping to find solidarity in segregation."
Softcover, little to no wear, binding tight, pages bright, a very nice copy!