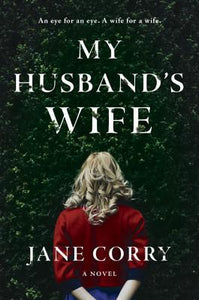 My Husband's Wife by Jane Corry
"When young lawyer Lily marries Ed, she's determined to make a fresh start and leave the secrets of the past behind. But then she takes on her first murder case and meets Joe, a convicted murderer to whom Lily is strangely drawn—and for whom she will soon be willing to risk almost anything.

But Lily is not the only one with secrets. Her next-door neighbor Carla may be only nine, but she has already learned that secrets are powerful things. That they can get her whatever she wants.

When Lily finds Carla on her doorstep twelve years later, a chain of events is set in motion that can end only one way."
Hardcover in dust jacket, minor wear, small puncture on front free endpaper, binding tight, pages bright, a very nice copy!