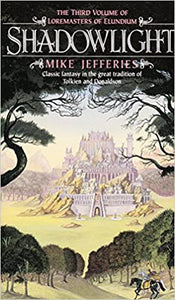 Shadowlight by Mike Jefferies
"Krulshards, the Master of Darkness, is dead, and Thane has inherited the throne of Elundium from King Holbian. But the peace seems to be an uneasy one as strange portents fill the land, and Thane's bride, Elionbel, holds the most terrible secret of all!"
Mass market, a nice copy!