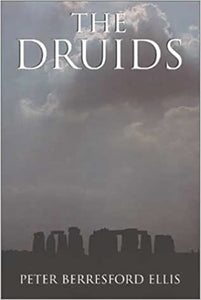 The Druids by Peter Berresford Ellis
"In this compelling and highly reliable study of the Druids, respected Celtic scholar Peter Berresford Ellis sifts through the historical evidence and, with reference to the latest archaeological and etymological findings, gives the first authentic account of who the mysterious Druids were and what role they played in Celtic society.
The Druids emerge as the intellectual caste of ancient Celtic society. They were the doctors, the lawyers, the ambassadors, the advisers to kings. They also had a religious function. Ellis describes the special Druidic training, their philosophy, their belief in auguries, and their intriguing origins. He also shows that the current "New Age" image of the Druids as benevolent wizards comes from a woefully inadequate interpretation of the facts."
Softcover, minor wear, light crease to first few pages, binding tight, pages bright, a very nice copy!