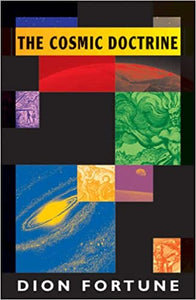 The Cosmic Doctrine by Dion Fortune
"Over seventy-two years ago, beginning at the Vernal Equinox in Glastonbury, Fortune started receiving communications from the Inner Planes concerning the creation of the universe, the evolution of humanity, natural law, the evolution of consciousness, and the nature of mind. This is her record, in a revised edition, and includes previously unpublished material that is still relevant today!"
Softcover, minor wear, binding tight, pages bright, a very nice copy!