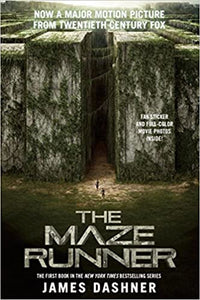 The Maze Runner by James Dashner
"Nice to meet ya, shank. Welcome to the Glade.
 
Outside the towering stone walls that surround the Glade is a limitless, ever-changing maze. It's the only way out—and no one's ever made it through alive.
 
Everything is going to change.
 
Then a girl arrives. The first girl ever. And the message she delivers is terrifying.
 
Remember. Survive. Run."
Softcover, minor wear, light bend corner, binding tight, pages bright, a nice copy!